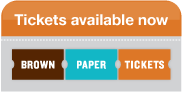 Our last few shows at Sleuth's SOLD OUT, so make sure you don't miss out on our next fantastic show by getting your tickets in advance now!
Skill Focus: Burlesque presents 'Classic Consoles!' premieres Saturday March 16th. Click here for more information.
✩ Advance tickets can ONLY be purchased through Brown Paper Tickets.
✩ If you are a party of 6 or more, please purchase your tickets as a group, or make a note of who else you'll be with when you purchase your ticket, so that you're guaranteed to be at a table together to enjoy the debauchery! We can't guarantee group seating for parties of 6 or more if you purchase your tickets at the door.